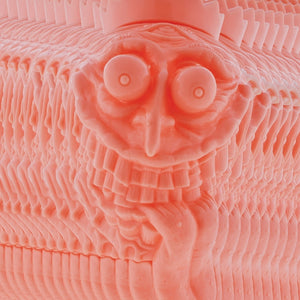 Zinewolf [MUSCLE] —

Sale price

Price

$75.00

Regular price

Unit price

per
Vinyl figure cast in flesh. 6.5"
I love MUSCLE, I love mashups, and I love Zinewolf. So obviously I needed to make this version for myselt...and for you, just in case there's a small chance that you exist, you're here, and you're looking to buy something that fits this description.

Note: this release comes with the Z.I.N.E.W.O.L.F. zine, as well as another small surprise. Get ready to kitbash.