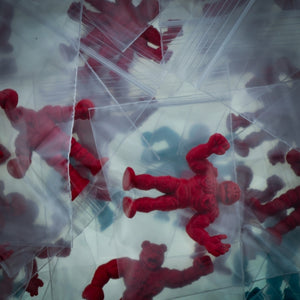 Unmuscle [Web Excl.] —

Sale price

Price

$20.00

Regular price

Unit price

per
Set of 5 resin toys produced in conjunction with Healeymade. Regular edition in Hateball Red;  Limited (random) Chase in Hateball Blue.


I've become quite smitten with the accidental color-palette of the new and improved hateball.com. And it occured to me that I hadn't properly celebrated the release of said website, so I decided to ask Healeymade if he would turn me out run of beautiful red and teal Unmuscles. He obliged.

Each figure is glazed with paint to make for a maximum level of enhancement on details and shine. You can read the full(er) story behind these guys over here.