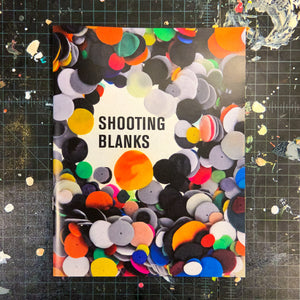 Shooting Blanks —

Sale price

Price

$8.00

Regular price

Unit price

per
48 page zine. Color. 8.5" x 11". Edition of 24.
A deep dive into some of my most treasured bins...all full of juicy and glistening unpainted vinyl toys!

I paired my love of organizing and penchant for ye olde color-code with photography and—of course—sofubi for some great overhead shots.

I'd be surprised if ANYbody needs this book, but I'd be MOST surprised if you wanted this book and also were not an active member of Skullbrain.