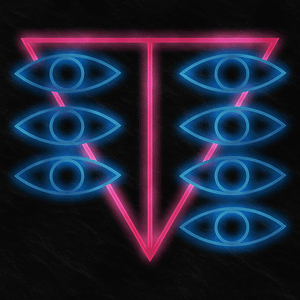 Seele [Neon] —

Sale price

Price

$6.00

Regular price

Unit price

per
4" Die-Cut patch.
I suppose I learned the lesson of the colorway fairly quickly. And I supose I realized early (too!) that what is typical is that I want a thing in a combination of colors that maybe is not entirely true-to-fact or what everybody else is going to want.

And so, lo! Behold. The original (television) SEELE logo from Neon Geneis Evangelion rendered in a beautiful neon milieu.

Because Neon Neon Genesis Evangelion.

The 'straight' version of this logo appeared on a patch that was part of the Unstolen project which is no longer available. For anybody reading this and struggling with the bootleg nature of the use of this logo, I have explored, explained, and examined this phenomenon in depth and in that setting.

This is just a fun patch.