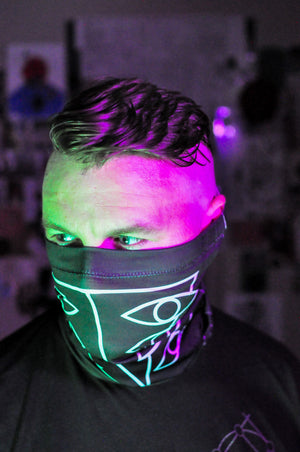 Seele Mask —

Sale price

Price

$12.00

Regular price

Unit price

per
Customized, reversible Hoo-Rag mask/gaiter w/Seele Logo.
I created this product in March of 2019. I am writing this description in late-March of 2020. Masks are a thing now.
These masks were originally packaged as a part of last year's Evangelion Fankit (2.22). I have decided to make them available for sale (at cost) due to the renewed interest in face protection from the elements.
These are not surgical-grade or in any other way rated for contagion-protection. But! They will help you not touch your face. And Hoo-Rags are extremely useful as neck warmers, hair ties, and a bunch of other things.
These utilize Hoo-Rag's SolarTek product and are made to last. The top has a big and menacing SEELE logo; it can be reversed to reveal a full listing of the original episodes of Neon Genesis Evangelion.