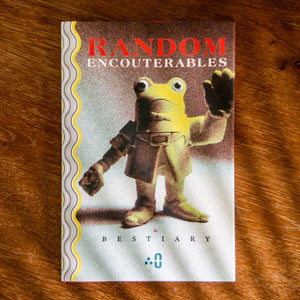 Random Encounterables: A Bestiary —

Sale price

Price

$25.00

Regular price

Unit price

per
58 pages. Full Color. Trade Linen-wrapped Hardcover.This is a collection of images that serve as the starting point of a conversation.
In a continuation of projects like Misfits, my own toy collecting and creating, and my ongoing collaboration with folks like Grody Shogun, this book documents the extreme highlights and lowlights of a feverish, mid-pandemic impulse to create something.