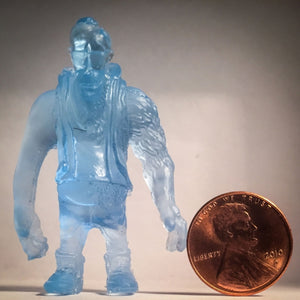 Keshi Zinewolf
[Rainy Day] —

Sale price

Price

$12.00

Regular price

Unit price

per
Keshi-style toy cast in transparent blue rubber. 1.5"
Availability subject to weather.Are you in the know? Do you remember/have you experienced the traditions set forth by the likes of Secret Base, Bounty Hunter, Span of Sunset, and the like?

Well, the short story is that you can only purchase this toy on days that it's rained. If I was REALLY legit, you'd have to come into my physical location and make mention of the rain in order for me to respond with a query for your query, and then you would respond with this product's name and an offer to purchase.

But this is the internet. It's raining today (for me, at least).