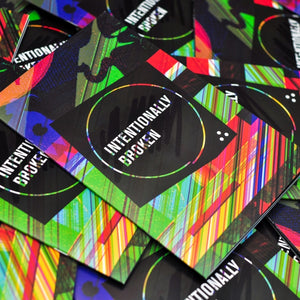 Intentionally Broken —

Sale price

Price

$5.00

Regular price

Unit price

per
20 page zine. Full color. 5.5" x 8.5". Edition of 24.
There will probably come a time when I'm embarrassed for having made this zine. It's probably *way* too autobiographical and sad-bastard of me to be selling, but fuck it.

I didn't want to forget how bad I was feeling about myself. I also wanted to see if getting something out into my computer, spending time fucking around with images and layout, and then ultimately paying to have it printed and bound would somehow exorcise the feelings I was experiencing.

It sort of worked. And now this zine will never have not existed.